One of my goals this weekend was to create a badge for my blog and you can see it right there in my sidebar with the grab code. I'm not really sure at this point why I need a badge, but since all the cool kids have one I wanted one, too!
In addition to my own badge, I'm pleased to report that I have a couple of new ones I'm qualified to flash around. Last week's
cute little squirrel
, made the top five in the Shoot. Edit. Submit. challenge.
The voting has now commenced for their November overall winner, and my photo of
birds
is in the running, so be sure to check out the photos and cast your vote
here
. You don't have to vote for mine - I'm not!
I also realized that I made it into the
Quotography challenge top 3
for the week of November 11th with my
bridge photo
! So, here's another badge I'm adding to my collection of "flair".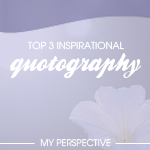 Last, but certainly not least, it is Monday which means its time to link up with
Lisa Gordon's Creative Exchange
. She doesn't give awards, but she has a badge (which I'm flashing below)and participating is a reward unto itself! I'm linking up with another photo from our downtown Saturday night outing. The shot was captured outside the War Memorial Plaza in Nashville, behind the Vietnam Veteran's memorial. I processed it using
Topaz Labs Adjust plug-in
. I may as well get all I can out of my thirty day trial, right?
Monday also means that it's a work day, and re-entry is tough after four days off. Nevertheless, duty calls. I'm training a temp this week, so I'm hoping that means I won't have to work so many late hours. Here's wishing everyone a great week!
Today I am thankful for ...

A job to go back to this Monday morning, even though I'd rather stay here and play. :)
Today's Linkups
---