Picture The Holidays - Day 30


We gave the past its due, now it's time to turn toward the future. There is so much to look forward to with new beginnings on the horizon. There's no turning back now...it's full steam ahead in the best possible way! Today's challenge is to visually translate the idea of moving forward.

Onward ho!
---
There was nothing but clear blue sky this morning as I went on my walkabout. I figured a shot of my walking path would be appropriate for the prompt, but my lens kept pointing itself towards the sky. As it is the dawning of a new year, what could be more hopeful and optimistic than a bright sun rising into a cloudless sky?
Onward and upward, I say!
During 2012, I will be participating in a number of year long online classes and challenges.
Urban Muser is hostessing a self-paced self portrait challenge, and I'm aiming for one a week in the coming year. Click her badge below to find out more: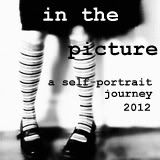 I'm also very excited to be participating in my very first Kim Klassen class, "Beyond Layers." We start January 16th, so there's time still to sign up if you want to join the fun.
Finally, as previously mentioned, I've signed on for Big Picture Classes' "One Little Word" with Ali Edwards.
My word is "Calling," and I've completed my little "pre-class" project - the cover page.
Click the button below to join in the fun or check out their other classes.
My blogging friend Geri at
My Heart Art
had the brilliant idea to start a blog hop for everyone to share their words for the year, so if you have a word for the year (whether or not you are participating in the one little word class), why not share it with us and include the inlinkz code in your blog to spread the one-word word?
Click
here
to grab the inlinkz code for your blog.