Oh what a full weekend this has been! I'm just now getting home from the last gathering of the boys' leave. This time, it was the families of the Tennessee Three. We had a wonderful time full of laughter and stories. When those three are together there are always stories. Some are the same stories that get told time and again, always fun to hear and remember. They always manage to find a new one or two to tell - always full of surprises those three.
I talked Adam into letting me set up the tripod and taking a few shots with my remote for this week's selfie submission to the Urban Muser In the Picture Challenge.
I'm sorry to see him go back, but I hope to visit them some time this summer. Now, its time to get back to the normal routine - whatever that is!
Today's Linkups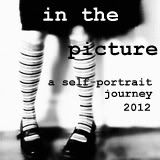 Try NEW Photoshop CS6 Beta before the official release!