It is Friday and that means it's time for some
photo art
! Today's purple iris was photographed on my morning walk while wrestling somewhat with a very confused grand-dog Crockett who didn't understand why we did not take the traditional route. The purple iris is the Tennessee state flower and they are busting out all over right now.
I always try to use one of the textures produced by our hostess Bonnie, and the one for today's image is her "Backlight" texture. I used several layers of it in various blending modes, masking and changing the opacity levels. Once I had something I liked, I flattened the whole thing and pulled it into
Topaz Simpify
and played around with the "Oil Painting" settings. Then I threw another layer of backlight on top as well.
This has become one of my favorite techniques when creating photo art when I want to achieve a nice painterly effect. Flattening the image with the texture then pulling it into Topaz gives totally transforms it, and adding the layer back on top gives the image more depth and interest.
Of course, the plain old pre-texturized photograph was pretty sweet as well.
Topaz Adjust
came into play here, but just to enhance the colors and details. In addition, I did a gaussian layer in hard light blend mode to give it that nice glow.
Speaking of photo art, I'm beyond excited to announce this project I've been hinting at for some time. My photography group is organizing a traveling art gallery and I'm going to be participating in it both as an artist and as the web designer. Check out the site
here
.
I'd love it if any of you facebookers out there would like our facebook page, too. Here's the link:
Picturemorphun on Facebook
My photography group friend Suzan is organizing it and she's been great to work with on the project. We had dinner last night at a cool restaurant nearby named the
Red Pony
and scoped out some possible venues down along the strip in
downtown Franklin
.
This little town is so cool and I can't believe I work five minutes from here and NEVER go there. I definitely have some
artist dates
planned for my lunch hours in the near future, and maybe an evening stroll during the "
blue hour
" in hopes of getting some great photos of the historic buildings and shops. I may even include some in the gallery. I think they'd look great with some HDR processing in Topaz.
Several places we went to seemed interested and we already have five signed up. Now we just have to get the artists on board. Franklin hosts a monthly art crawl, so we plan to go there and hand out materials. Its all coming together so fast, and I'm really excited about it. Can you tell?
While working on the website, I went ahead and created my own artist profile page because that's all I have right now until I get some of the other artist information together. It still feels very odd to see my name and picture listed as an "artist."
Have a great weekend all!
Today's Linkups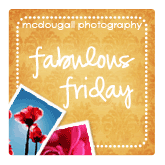 ---