Welcome to Flower Art Friday #6 for June 1, 2012. We open the gallery early Thursday morning and stay open until Saturday evening right before midnight.
This week, I decided to do something a little different and delve into a bit of mixed media for a vintage look and feel. There's nothing "warmer" to me than vintage art, which plays in well with this week's
Texture Tuesday theme of "warmth."
The lady with her dog and the butterfly were both freebies from
Dover Publications
. You can click the link provided here and get free weekly samples (Thanks to Geri from
My Heart Art
for this tip)
Below are a couple of resources for inspiration and freebies if you want to consider delving into digital collage work. I'm sure sure there are many more and if you have a resource, please be sure to leave it for us in the comments section.
Digital Collage Sheets
Digital Collage Studio
As far as texture and processing for this image, I pretty much threw the kitchen sink at it.
Kim Klassen's
Canvas Magic Black and Paper 4
Pixel Dust Photo Art
Memories of Paris and Soft Light Overlay
Ukandu Overlay 3_3
(a freebie I got for attending the
Sandy Puc
` seminar)
And of course, all this was cooked up in the
Photoshop
stew pot with a dash of
Topaz Labs
and a pinch of
RadLabs
.
Now, without further ado, the top three readers picks from
last week
are...
With the most votes,
MG Atwood
makes the top 3 again with this beautiful shot:
Again, we actually have a three way tie for second, so we get a bonus image to show off this week.
My friend
Lisa
truly has a way with flower photography and I'm so pleased to see her getting well deserved props for this breathtaking image.
Ruth of
R.H. West Photography
returns to the top three once again with this beauty. Visit her blog and you'll also see one precious pup, too!
M.C. Ryan
shared with us her pretty pansies. She titled it "Cheerfulness" and I think it's the perfect name. Love!
Congratulations winners! Grab your badge!
Before we get this party started, here's just a quick reminder of the rules before we begin.
Flower Art Friday is a weekly gallery featuring your floral themed creations. We will have themes from time to time, but these will only be suggestions and you may feel free to deviate if you like. Obviously the theme revolves around flowers,and works submitted can be photos, digitally manipulated photos, textured photos, or mixed media collages.

Check out my resources page for information on some great sites that provide free textures, clip art, and tutorials.

The rules are pretty simple. Your link should go directly to your blog post or flickr post, and I ask that you post a link back to my blog in return. Post only your original work, and give credit appropriately to the source of images, clip art, or textures you may use in your piece. It would be awesome if you would grab my badge and include it in your post.





You also get to vote for your favorites. I will feature the top three picks on my blog next week, so if you participate please note that you are also giving me permission to repost your photo here. I will also be sending you a little email reminder to come back and vote and when the winners are posted.
Today's Linkups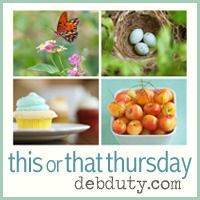 ---