ATTENTION FLICKR MEMBERS! I've started a new group on Flickr called
Flower Art Fabulous
. Feel free to share all your creative and beautiful flower art there as well!
Welcome to our Flower Art Friday #3 for May 11, 2012. We open the gallery at 8:00 a.m. CST on Thursdays and it stays open until Saturday evening right before midnight.
My flower offering for today began with a shot taken in the gardening department of Lowes. I already had a buggy full of flowers, so no one tried to stop me. :)
In addition to the textures I'll list below,
Topaz Labs' Simplify, Adjust, and B&W
plugin's all got a workout on this piece.
For texture, I used Bonnie at Pixel Dust Photo Art's
Artefois
texture,
French Kiss Collections
"Paper Folds" and one created by our number one reader's pick from last week, Ruth from
RH West Photography
. Her submlime tulip petal received the most votes and she also happens to creates lovely textures. The one I used on my image was her "Marshmallow" texture. Be sure to check out her site.
The image with the second highest number of votes is Roxanne Reinhart's breathtaking red rose closeup. She blogs at
Always Dreaming
There was a three-way tie for the number three spot this week!
Carol who blogs at
Traveller2006
submitted this cool image with a bit of an abstract vibe.
Anki-itte
returns to the winners circle again this week, with this magnificent and melodic contribution.
Last but not least we have Anneli at
Mina fotustunder
who wowed us with this gorgeous shot.
Congratulations winners! Grab your badge!
Here's just a quick reminder of the rules before we begin.
Flower Art Friday is a weekly gallery featuring your floral themed creations. We will have themes from time to time, but these will only be suggestions and you may feel free to deviate if you like. Obviously the theme revolves around flowers,and works submitted can be photos, digitally manipulated photos, textured photos, or mixed media collages.

Check out my resources page for information on some great sites that provide free textures, clip art, and tutorials.

The rules are pretty simple. Your link should go directly to your blog post or flickr post, and I ask that you post a link back to my blog in return. Post only your original work, and give credit appropriately to the source of images, clip art, or textures you may use in your piece. It would be awesome if you would grab my badge and include it in your post.





You also get to vote for your favorites. I will feature the top three picks on my blog next week, so if you participate please note that you are also giving me permission to repost your photo here.
Today's Linkups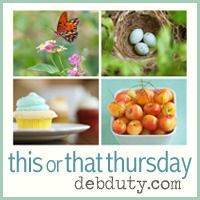 ---