Welcome to this special birthday edition of Flower Art Friday. The theme this week is "roses" since today is my birthday and the official flower of June is the rose.
Today's composition is related to my birthday on multiple levels. The roses represent the month of June and this
Polariod 103 Land Camera
belonged to my parents and was born in the same year as I (1965). I totally forgot they had this camera until I came across a
Model 80
at
Clairrene's Treasures
when
searching for glassware
.
(I bought it, of course)
Mom pulled the 103 out for me and also let me have temporary custody of some of the early shots taken with the camera. The photo in my image was taken on my first birthday.
Also in the album of polaroids was this shot of me with the camera case in tow, waving bye to my mom-apparently on my way to somewhere else. Don't I look like I know where I'm going and happy to be on my way? Who would have guessed that cameras would eventually play such a big role in my life's journey?
The texture I used for today's Flower Art is Kim Klassen's appropriately named "yesteryear." I acheived the tones in the image using
RadLabs
"Lux Soft", "EZ-burn", and "Vintage Tones."
Now, let's see who came out on top from last week's challenge...
I got a special birthday bonus with two of our top reader's picks from last week featuring roses. This gorgeous, warm, rose macro from
Hans
received the most votes and I have to say, I just love it.
Birgitta
came in second with this exquisite yellow bloom and reflection. So creative!
Ruth at
R.H. West Photography
joins the winner's circle again this week with these perfect pink roses
And tied for third place with Ruth is
Mona's
subtle and sublime tulip shot.
Congratulations winners! Grab your badge!
Before we get this party started, here's just a quick reminder of the rules before we begin.
Flower Art Friday is a weekly gallery featuring your floral themed creations. We will have themes from time to time, but these will only be suggestions and you may feel free to deviate if you like. Obviously the theme revolves around flowers,and works submitted can be photos, digitally manipulated photos, textured photos, or mixed media collages.

Check out my resources page for information on some great sites that provide free textures, clip art, and tutorials.

The rules are pretty simple. Your link should go directly to your blog post or flickr post, and I ask that you post a link back to my blog in return. Post only your original work, and give credit appropriately to the source of images, clip art, or textures you may use in your piece. It would be awesome if you would grab my badge and include it in your post.





You also get to vote for your favorites. I will feature the top three picks on my blog next week, so if you participate please note that you are also giving me permission to repost your photo here. I will also be sending you a little email reminder to come back and vote and when the winners are posted.
Alrighty then, let's link up!
Today's Linkups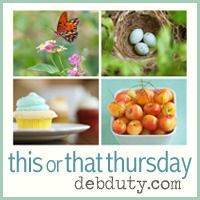 ---