There isn't going to be a Mosaic Monday over at
Little Red House
today because Mary and her family are spending time with her dear father-in-law during his final moments after a long battle with cancer. Hold Mary, her husband and the entire family in your prayers that they all, especially her father-inlaw, may have comfort and peace through this passage. It would be especially nice if you popped over there and let her know that you are thinking of them.
Linky or no linky, I had a mosaic planned for today, so that is what I'm sharing. I just returned from my sixth (hard to believe) retreat into silence and solitude at St. Mary's Sewanee and today's images are of the Hermitage where I stayed. They had significantly changed the interior so I was a bit shocked when I first walked in the door. More on that later.
But, first...
Don't forget that
Flower Art Friday #6
voting is in progress and the voting will remain open until midnight tonight. Each week I find myself wishing I had more than one vote to give! I can't believe when I was sharing collage resource links that I missed
this
weekly challenge at Collage Obession. I follow this blog and when the most recent update hit my blogroll, I smacked my head. Doh! Check it out - much inspiration can be found there if your appetite for collage was whetted with this week's challenge.
I was so tickled and flattered that my image of the adironack chairs at
Liepers Fork
was a top pick in two challenges this week:
Quotography @ My Perspective
and
Shoot.Edit.Submit.
I believe this is the first time that has happened. So, I'm proudly flashing my badges at you right now!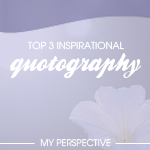 The validation definitely sealed the decision that this is a piece I want to print for my gallery showing with the
Picturemorphun
project. Speaking of which, right before I left on my retreat I was scrambling like crazy to update the website with all the new artists we signed up. I'll talk more about this later as some of you aspiring photographers/artists may want to consider organizing something like this yourself.
elsewhere on the web
French Kiss textures has some new tutorials available. Check them out here
Did you know you can get a free 24 hour pass to review the photography, photoshop and other tutorials through Kelby Training? I'm checking out myself and may just join.
I just ordered a copy of Suzannah Conway's This I Know: Notes on Unraveling the Heart. She's running a special on pre-orders, and if you send her a receipt to exploringthesenses@gmail.com with "x1 book" in the subject line, you'll be enrolled in her "Exploring the Senses" e-course for FREE! The ecourse starts June 5th so if you are interested in taking advantage of this offer, you shoot move on it.
Now, back to the retreat. I decided this time I would journal what happened day by day on my retreat. I cannot guarantee that any of this will be of interest and certainly won't hurt my feelings one bit if you stop reading now (especially if you'd like to stay awake). But, for myself I wanted to document "a day (or days) in the life" while on retreat.
I wrote, A LOT, so I'll break this down one day at a time per post:
Day 1
It was nearly five o'clock when I arrived on the mountain, which was later than usual.It took me longer to pack this time. I wanted to gather up all my old journals and several select books for reference as I intended to kick off my memoir writing on this retreat. The memoir is specifically about my experience of making regular time for silence and solitude, the history behind the decision and the profound effect it has had on my life.
The office in the main facility was already closed, but an envelope bearing my name was tacked on the bulletin board as usual. Inside were the keys and my invoice of $213.03 – not bad for a three night stay in the mountains.
I was greeted by someone I had not met before, but she seemed to know I was a repeat visitor. She asked me if I was "Pamela" (which is my first name) and then asked if I went by a different name. I laughed and said, yes, I go by my middle name. I suspect she may have been the person emailing me about my reservation which is what confused her. Mom and dad, seriously, why? Wasn't LeAnne enough of a name?
She went on to tell me that there have been a few changes since I was last here. Sister Kathleen was replaced as the resident host by a man named Alex. She said he usually did a check of the grounds close to dark, so I was glad she told me. I've mostly gotten over my fear of being alone in the woods, but if I saw some strange man lurking around my cabin at dusk, it probably would have freaked me out.
When I opened the door to the hermitage, I freaked out a little anyway.
Usually, I'm greeted by my own image in the mirror opposite the door. It is the last thing I look at when I leave as well. But, they had moved the furniture and taken the mirror away and also my soft chenille, albeit wobbly recliner that was positioned beneath it. The latter was replaced by two very nice leather looking chairs. The bed was moved to another wall, and the large desk was replaced by a standalone bar and stools under the window where the bed used to be.
I have to admit, it looked nice and they'd replaced the dated art work with some nice stretched canvas pieces, and some nice end tables with lamps that made it easier to read in bed. Soft, modern throw rugs on either side of the bed were a treat for the feet. The eating bar was nice and its positioning took advantage of the view. But, for writing, I definitely missed the desk. The chairs were recliners (whew!) and my beloved soft white blanket was still among the linens. All in all, it was a good update. But, it still took my nervous system time to adjust. The smells and sights were mostly the same though and it still felt like coming home.
After unloading the groceries, the books, the computer, the camera equipment, etc… I changed the lens on my camera to the 300mm in case I saw some birds, and went walking around the property as is my habit when I first arrive.
My first stop was the little concrete platform overlooking the gigantic rock and forest below my cabin. I place my hands on the large tree beside it and stop for a moment, closing my eyes, and imagining myself decharging all the stress, negativity, worry, and concern that lay below in the foothills. Sounds a little woo woo, I know. But, going on a silent spiritual retreat is a little woo woo, too.
Speaking of woo woo, I will go out on a limb here and admit I am an avid reader of my monthly horoscope as written by Susan Miller. Here's the first line of my horoscope for June:
In June, you may want to retreat to think about your next step. Four planets are stacking up in your privacy sector, so if you dream about getting a little rest as you hide under your shell, you will find a way to do it.
Wooo woo woo woo woo woo woo woo! (imagine I'm wooing the Twilight zone theme, not the theme from Jeopardy) Don't believe me? Seriously, check it out here…
Astrology Zone
(And you can probably deduce from this link, this IS my birthday month.)
Someone else obviously had discovered this little spot because they had left a chair atop the platform. This platform, I'm quite sure, is the roof of the housing for the cabin's septic tank. Nevertheless, in my five prior visits to the mountain, most of my most seriously profound spiritual moments were had right there with my legs dangling over the edge. Meeting God while sitting on top of your and other people's crap is an odd but apt metaphor. I'm sure you are grateful that I won't expand upon any further. (Insert joke about Holy Crap here)
Next, I walked across the hilly terrain leading up to the main facility which overlooks the bluff. I like to do this when I arrive on Thursday evenings because there is usually some sort of program going on during over the weekend and this is my only chance to enjoy the bluff area alone.
The arrangement of the furniture in the hermitage and the new Resident Host were not the only changes. The smell of fresh cut pine was in the air as trees were being removed. Just behind the building the new facility was being constructed. I've seen the plans, and it should be spectacular when finished. But, I am feeling a bit of resistance to this change – especially the three new hermitages they plan to build in the vicinity of mine.
The beautiful flower garden where I captured all those butterflies before was untended and dried up, and I suppose our early spring and record hot temperatures for May pretty much burned up the spring flora. I'm betting when the new facility is finished attention will return to the grounds.
Although blossoms were few and far between, the magnolias along the main road were in various stages of bloom. With June's mosaic color story being "cream" I stopped and snapped several shots of these meaty wonders. I also got a couple of the ¾ moon as it rose above the horizon.
Back once again at the hermitage, I cooked my evening meal. I try to eat well on my retreats, although I don't have the inclination or the facilities to do grand meals. Dinner this evening consisted of broiled chicken with pesto, a
grilled eggplant/tomato stacks
, and creamed spinach. It more than filled me up.
While dinner was cooking, I booted the computer to get a look at my magnolia shots and noticed that from the new eating bar, I could actually get a faint connection to the main building's wi-fi.
Uh oh.
I did want to check in with Flower Art Friday and do my usual linkups. Plus, I reasoned, I needed to continue with my internet activity as usual so as to not let on that I was actually alone in the woods. You can't be too careful these days with all those crazed internet stalkers waiting to pounce. So, I hiked back up to the main facility after I ate and got the security code.
I lingered again in the bluff area and browsed some brochures I picked up in the lobby regarding upcoming programs before calling it an evening and going back to the hermitage for the night.
Once there, I showered, did the dishes and my yoga routine before settling in for some serious reading. That is, after I checked in on the internet and Flower Art Friday.
Since memoir writing was on the agenda, I began my weekend reading with
Writing Life Stories
by Bill Roorbach. I acquired this title at the memoir writing workshop I attended featuring
Randy Rudder
By 10:00 it was lights out and a restful night's sleep. This, too, is a change since I usually have a bit of trouble sleeping there. I may be brave enough to do this, but that doesn't mean I'm still not a wee bit scared. I think the familiarity of the place now makes it feel more like a second home. I'm getting used to the sounds of the forest and the cabin.
---