Today's title is a reference to Anne Lamott's advice in her book about writing memoir,
Bird by Bird
She tells the story of her brother who had procrastinated on writing a report on birds and was overwhelmed at the scope of the project ahead of him in the time he had left. His father's advice was to "take it bird by bird".
This bird was shot my first day on retreat at
St. Mary's Sewanee
, where my focus was mostly on beginning my memoir (overwhelming indeed). After looking it up, I learned that my feathered friend was a
Summer Tanager
, which is the only all red bird North America. I'd never photographed one of these so it was a great catch for my collection.
The image was surprisingly crisp considering the distance and the fact that it was hand held, but background was so washed out and boring, that I decided to add a little texture. I used Kim Klassen's "little things" texture and experimented with
Topaz Labs' Simplify
plug in by flattening the image (with texture), creating a new layer which I pulled into Simplify and applied the wood carving preset. Once applied, I adjusted the opacity of that layer to keep the extra details but let the colors come through.
Capturing an image of something inherently interesting, and adding texture, detail, color, and contrast to make it even more interesting and compelling. Hmmm...sort of like writing a memoir dont you think?
The finished piece is making its way around to three linky parties this week:
Texture Tuesday
,
Quotography
, and
World Bird Wednesday
. The Texture Tuesday challenge was to incorporate a quote, and obviously that's the point of Quotography, so that's why I added the quote. I like the image better on its own though.
And with that, here is my next installment of my retreat journal.
Day 2
I woke around 5:30 a.m. as the dawn was just beginning to break. Flipping on the coffee pot on my way to the bathroom, I soon settled in the recliner with cup in hand to do some writing. Ordinarily it would have been morning pages, but today I wanted to complete a past due assignment from my
"One Little Word"
project – a letter to myself in which I addressed where I am now and where I hope to be a year from now. I think I'll keep that private for now.
I dressed for my walk and ventured out to the bluff to check the foothills below. I've seen some lovely photos of fog rolling in the valley and have never yet seen it in person to capture it. This would not be the day either as the view was clear.
The sky; however, was overcast and it felt like rain. I decided to walk back to the hermitage rather than risk getting stuck out in a downpour and potentially damaging my equipment. Within 20 minutes, the bottom fell out and it rained most of the morning. No walk for me, but the stage was set for contemplation and writing.
I rolled out the yoga mat, lit some candles and did some stretching before cooking breakfast. Lately, I've been trying to practice mindful eating as I'm a terribly fast eater. So, I took my time and enjoyed watching the rain as I ate my zucchini-mushroom omelet and turkey sausage.
Then, after brewing another pot of coffee, I finally sat down to write. I went at it for two and half hours before I decided to take a break. Stiff from sitting, I stretched out on the bed with my memoir writing book and it wasn't long before I decided everything I'd just written was complete and utter trash.
Keeping in mind what Anne Lamott wrote in
Bird by Bird
about the necessity of shitty first drafts, I decided not to send my work to the recycle bin, but picked up the story and continued to slog along with a bit more flair this time. After some rearranging of elements, the story began to take better shape. How much of it I will actually use remains to be seen, but it is vitally important to get it out on the page before I can get to the next step.
I broke for lunch around 1:30 and prepared a meal of baked salmon, asparagus and a repeat of the
eggplant tomato stack
. One eggplant goes a long way for one person. With a full belly I stretched out on the bed again, read until my eyes got heavy and I eventually succumbed to a nap. It was a deep sleep that lasted about an hour.
Afterwards, it was time to pay attention to my inner photographer. A few weeks ago, I'd downloaded
Digital Photography School's "Going Pro" kit
and almost forgot I had it. I highly recommend it as it went a long way towards helping me clarify what it is that I'd like to do (and NOT like to do) in photography.
A noticeably fuller moon peeked at me through the rustling leaves outside the picture window as I sat and wrote some more. I decided that the new configuration of furnishings was actually quite brilliant after all. I locked the door and drew the shades opposite the bed and put on some water for tea.
With my nap, very little physical activity and afternoon coffee, I was a bit wired and ready to write. Usually, I pull all the shades the minute it gets dark, you know, so the bogey man can't see inside. But, I wanted to watch the moon rise, so I left the picture window shade up while I wrote.
This, what you are reading right now, in fact.
What's that smell? I glance over to the stove.
FIRE!
Nearly dropping the computer on the floor, I rushed to the kitchen to find that something in the drip pan had caught fire. Fortunately, the
flames subsided quickly when I turned the burner off. Crisis averted.
Back to writing. Between journaling my retreat experience for my blog and writing my memoir I've cranked out well over 4,000 words – not too bad for a day's writing, even if most of it is destined for the cutting room floor.
The whistling of the teapot breaks my flow. What it is about a whistling teapot that makes tea more tea-ey? At home, I usually just microwave the water in a cup, but recently I bought a teapot just so I could hear it whistle - except I bought a non-whistling teapot by mistake. Fortunately, my mother who was getting into her new Kuerig was not as enamored with whistling teapots as I, so she gave me hers. I'm easily pleased. Obviously.
The chamomile did the trick and by 9:00 I was ready to stretch out and read some more until my eyes became heavy.
Today's Linkups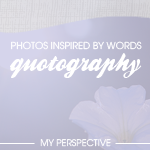 ---