Don't you sometimes just see a cloud formation so lovely that you just want to take a picture of it? Today's shot was caputred over year ago and the way the setting sun was shining on it made it a spectacular image straight out of the camera.
Since it's
Texture Tuesday
; however, I wanted to add a little sumpthin' sumpthin' to it and KK's oldie but goodie "Dream" seemed to fit perfectly. It is anything goes over at
My Perspective's Quotography challenge
, so I added a dash of Thoreau as well.
I also wanted to use an image of clouds today, because I need to geek out a little bit and share how much I am loving my
Adobe Creative Cloud
subscription. And right now they are running a special for folks who already have a CSS licensed prouct where you can lock in for $29.99 a month!
This made sense for me because I was running CS4 and really wanted to upgrade to CS6 and wanted to give InDesign and Lightroom a try as well as upgrade my DreamWeaver. Let's just say I love CS6 and I'm wishing I had more time to devote to learning. Even so, it is well worth the cost especially at this price point.
I have found upgrade cost prohibitive as well as being reluctant to buy new apps when I'm not sure how often I'll use them. With the Cloud I will always have the latest and greatest versions. To be honest, my opinion is that this is the wave of the future for Adobe and I went ahead and lept into the clouds.
To help along with my learning, I also signed up for a monthly subscription to Kelby Training
Kelby Training
and I've enjoyed the content so far. Today I ordered on Amazon his book,
The Adobe Photoshop CS6 Book for Digital Photographers (Voices That Matter)
I really want to kick my photography and Photoshop skills up a notch, so I'm hoping this will help. If they only made an app to give you more hours in the day...
Oh and speaking of being in the clouds, I decided to make like a birdie and tweet. Here's my
twitter page
if you'd like to follow. I'll be tweeting linky reminders and who knows what else.
Today's Linkups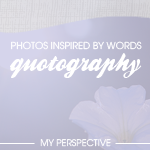 ---
Join by August 31 and get your first year of Creative Cloud membership for only $29.99/month. Valid for existing CS product owners.