It is time once again for
Magnetised by Life's
monthly mosaic challenge. This month's color is bright red and the theme is success and tenderness according to
this
chart.
My images for this month's mosaic are a combination of old and new, as I've not been particularly "well" this month and haven't done a lot of shooting. (This MUST be corrected soon). Each image I chose has some meaning to me personally, though.
My fake red flower used for last week's Flower Art Friday composition.
Red toenails fresh from a pedicure. Unfortunately, an older shot and must note here that I'm past due for a pedi.
Red strawberries sliced by my beautiful daughter in law atop a cheesecake we enjoyed on the 4th of July.
My red Honda, who I named "little red." Bless her, she's got 115,000 miles on her and carries me reliably everywhere I need to go, even though I've nearly killed her a few times (accidentally, of course). I paid her off this year and have no intentions of parting ways with her any time soon.
An old favorite shot of a lady bug sitting pretty on the monkey grass lining my front walkway. Whenever I see ladybugs, I'm reminded of the ladybug metaphor used in one of my favorite movies, Under the Tuscan Sun If you've seen the movie, you'll understand the significance. If you haven't seen it, why not? :)
My mailbox. I just thought it was pretty with its red flag set against the white box. However, in this heat the mailbox post (which was vinyl) melted and in spite of our efforts to prop it up so it wouldn't set that way, it looks sort of like its ashamed of something with its head hanging low.
July 4th flag from our 4th of July celebration dinner.
Antique scale from my favorite local antique shop.
Red Lipstick - on my lips, of course. Now that I'm really getting blonde/silver I have found I need a little extra color to brighten up my face.
The quote I chose for this month comes from one of the songs I chose for my One Little Word Project challenge
yesterday
:
"Cause freedom is a naked heart that always dares to give
A willingness to let the tenderness be taken as it may" - Katie Herzig
This song, entitled
Jenny Lynn
, is in line with the challenges I face in this period of my life, that is, remaining open and vulnerable to the possibility of love in the wake of heartbreak. The majority of this year has been devoted to licking wounds and trying to salvage my self-esteem from reject pile where my heart was flung.
The easier way, would be to close up and keep my heart safely locked away, but that is a prison indeed and so not emotionally healthy. July just so happens to be a month where we are mindful of freedom, and perhaps it is appropriate that in this month I began to see the darkness lift and the feelings of hopefulness return. There's still a lot to process and work left to do, but I'm doing much better and I see signs of life around every corner now.
The ability to be vulnerable is a key component to success and does require great courage.
Brene Brown
addresses this issue head on in her upcoming book
Daring Greatly: How the Courage to Be Vulnerable Transforms the Way We Live, Love, Parent, and Lead
It is probably no coincidence that Herzig and Brown both use the word "Dare" when addressing the topic of vulnerability. I am really looking forward to this book's release in September. If you aren't familiar with Brene's work, here's her Ted Talk on the issue of vulnerability:
That's it for me today. Hope everyone is having a great week and don't forget to vote for your
Flower Art Favorite
before midnight tonight!!
Today's Linkups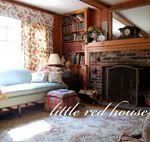 ---
Join by August 31 and get your first year of Creative Cloud membership for only $29.99/month. Valid for existing CS product owners.