Here we are mid-year 2012 and I've been thinking of all the challenges I began in January and thought a little temperature check was in order.
So, here's where I began this year:
One Little Word



"One Little Word" with Ali Edwards at Big Picture Classes.

In this project we were invited to choose a word for the year, and each month we will receive assignments to help us clarify and refine this word in our lives.

My word is "Calling," and I've done a better job at remaining mindful of my word than I have with the assignments and participation in the community. I have some catching up to do, and I will, but I'm all about the July assignment which involves making a playlist that either exemplifies your word or addresses where you are at this moment in life. I will do a combo of the two, and most of the songs I've chosen so far have a bittersweet quality to them - evoking a sense of this liminal space between a dark night and brighter days.

Last week, I mentioned I'd seen Mindy Smith live and shared some lyrics with you. I love song lyrics and music, and I just don't think sharing the lyrics only does a song justice. So, I created a little movie to highlight one of my choices. I'm not sure if I am ambitious enough to do this with each of the nine songs we are to choose, but I'm going to try. Hope you enjoy it.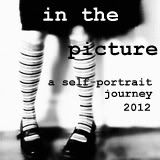 2012 Self Portrait Challenge
I started out strong with a lofty goal of one selfie per week. My resolve weakened as life got busy and I started skipping weeks. I only posted one selfie last month and it wasn't even in line with the theme. I'm not giving up on the project, but maybe one a month is more realistic for me.
Beyond Layers
Beyond Layers has been a great experience - lots of great tutorials, information, prompts, and some cool free texture gifts bestowed along the way. I've not done a great job with keeping up with the prompts on the week's they are assigned, but I'm keeping track of them all and I will get to most of them eventually.
Today's image uses a Polaroid frame from
Fuzzimo.com
that Kim turned us on to, and the shot is of the sweet Polaroid Model 80 land camera (1954-1961) I bought at a
Clairrene's Treasures
. I used
RadLabs
to add the polariod style coloring.
Monthly Mosaic
I get an A+ on my monthly mosaic challenge as I've created one according to the theme each month.
Here's a slideshow of what I have so far:
Scavenger Hunt 101
I actually joined the Scavenger Hunt 101 Flickr group last year, but I now its going to probably take me most of this year to complete it. Below is a gallery of items I have so far. Honestly, I'm not particularly fond of some of these images but it does show a progression of my photography and processing skills which has been humbling and encouraging at the same time.
Just because I had a full plate of challenges and classes on my agenda in 2012, it didn't stop me from picking up a few more - not to mention starting my own weekly
Flower Art Friday
linkup.
I also took advantage of
Susannah Conway's
freebie (Exploring the Senses) for purchasing a copy of her newest book
This I Know
. I didn't keep up with the assignments so well, but as with Beyond Layers, I've got some great prompts in my pocket and I will get to them.
I failed miserably with the Two Takes class with
Bindu Wiles
and
Tracy Clark
. It was a short one anyway. I may get around to those prompts as well - eventually. Maybe.
Every challenge and class has taught me something, even if I only managed to particpate in bits and pieces. My photography skills have improved and I've learned a lot about myself in the process.
In addition to all these challenges, 2012 brought with it a myriad of changes, surprises and life lessons. Ideas that have been simmering on the back burner are starting to really boil now and I'm excited to see what the rest of the year holds. But, that's another post for another time.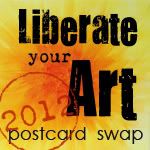 For now, I'm putting a temporary freeze on new e-courses or major challenges. I've got enought to keep me busy the rest of the year and beyond. There are many great opportunities to connect and share, but time is limited. One notable exception is Kat's "Liberate Your Art" postcard swap. I'm defnitely in on that. :)
Hope everyone is having a great weekend. Don't forget to vote for your
Flower Art favorites
before midnight tomorrow!
Today's Linkups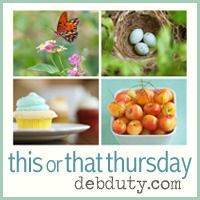 Have you thought about going to the cloud? I did.
Join by August 31 and get your first year of Creative Cloud membership for only $29.99/month. Valid for existing CS product owners.