Welcome to Flower Art Friday #19! The gallery opens early Thursday morning and entries are accepted until midnight each Saturday.
Today's image was captured on my trip to Florida last week. I was fascinated by these pretty flowers growing in the sand dunes. It is inspiring how life and beauty can spring from such adverse conditions. I used a little Topaz Labs Black & White Effects plug in to create the effect, but other than a bit of cropping that is all the processing I did.
Ok, now for last weeks top three picks!
By
Ann at Image Artistry
From
Pieces of Contentment
By Andrea a
Scrappin' Shutterbug
Congratulations winners! Grab your badge!
Before we get this party started, here's just a quick reminder of the rules before we begin.
Flower Art Friday is a weekly gallery featuring your floral themed creations. We will have themes from time to time, but these will only be suggestions and you may feel free to deviate if you like. Obviously the theme revolves around flowers,and works submitted can be photos, digitally manipulated photos, textured photos, or mixed media collages.

Check out my resources page for information on some great sites that provide free textures, clip art, and tutorials.

The rules are pretty simple. Your link should go directly to your blog post or flickr post, and I ask that you post a link back to my blog in return. Post only your original work, and give credit appropriately to the source of images, clip art, or textures you may use in your piece. It would be awesome if you would grab my badge and include it in your post.





You also get to vote for your favorites. I will feature the top three picks on my blog next week, so if you participate please note that you are also giving me permission to repost your photo here. I will also be sending you a little email reminder to come back and vote and when the winners are posted.
Ok, let's link up!
Today's Linkups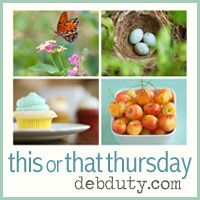 Join by August 31 and get your first year of Creative Cloud membership for only $29.99/month. Valid for existing CS product owners.