My weekend plans got a wee bit derailed on Sunday - but in a good way.
Right before heading out to hang my art at Woody's Steakhouse, which is my second stop along the Picturemorphun moving art gallery, I recieved a distress call from a co-worker of mine.
She was involved in organizing an event benefitting
Happy Tales Humane
, a no kill animal shelter, and the central component for the day's event was a photoshoot for a fundraising book they intend to publish as a fundraiser later. Their photographer had an emergency come up, which made for an emergency situation on their part.
I was happy to step in and build my portfolio of pet photographs which is something I've been interested in doing since extremely photogenic grand-dog Crockett came into our lives.
The shoot was held at the
Center of Symmetry
in Nashville, where some of the puppies were also treated to doggie massages and holistic doggie treats. To thank me for stepping in, the sweet owner Amy (mommy to Bruce and Emma Louise - top left in the mosaic above)bestowed upon me a gift certificate for a free massage. Woot!
It was incredibly hard work with back to back appointments for six hours straight. In total there were 22 dogs, although some of them were photographed together. I learned a great deal in the process, and it may be that taking this call may have been a synchronistic event leading to the bigger "Call" I've been pondering this year in Allie Edwards "One Little Word."
You know you are getting little clues to your calling when everything seems to come together inexplicably and you find yourself enjoying every moment through sweat, dirt, and the chaos of multiple animals converging on the same space. The owners were delightful and so appreciative.
And, I got to network with many cool people, artists and other folks interested in collaborating on projects. All in all a real win-win for everyone.
Today's mosaic is just a sampling of the images from the day and I'm uploading previews of each dog to my flickr site. Here's the slideshow:
Some of the images are also ideal for some more artistic effects and I was up way late last night playing with
Topaz Labs
and
Rad Labs
Fun! Fun!
More on that later. I need to get some rest now!
Hope everyone's week is off to a great start.
Today's Linkups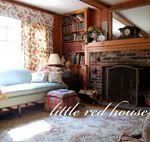 Join by August 31 and get your first year of Creative Cloud membership for only $29.99/month. Valid for existing CS product owners.